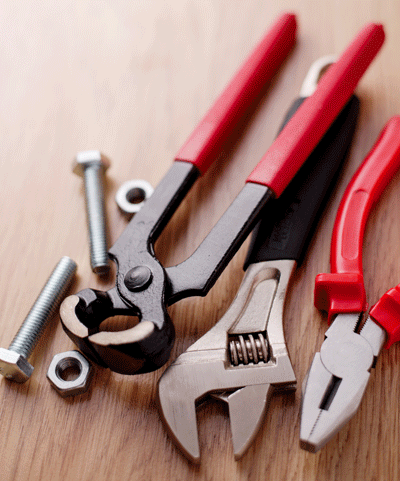 Our Company
Everyone has drain issues at some point in time that are not only inconvenient, but also unhealthy.
In most cases, bad construction and out-dated materials lead to drainage obstruction. These problem's occur in various places such as sinks, drain pipes and sewers, which can be annoying.
Unbeknownst to you, you may actually be causing the problem. Sadly, cost effective, efficient and professional drain service is hard to come by.
---
---
Our Bio - Drainage Leicester
At Drainage Leicester, we are a family-owned business, managed by drainage specialists committed to providing solutions to affected homes in Leicester.
We have several decades of experience; learning, training and adjusting to the changing drainage needs and situations of all kinds of private and commercial property.
We are skilled in unclogging sinks, toilets and baths; dislodging and fixing blocked and defective sewers or erecting new ones if it is compulsory. We deliver our excellent service by extensively training and certifying our technicians and engineers.
We deliver efficient and competitively-priced services, using innovative technology and techniques to make your drainage solutions last longer. We aim to discover innovative ways to serve our customers by continuous research.
Our Foundational Beliefs - Drainage Leicester
Our philosophy is based on integrity, professionalism and true service. Our foundational beliefs are always in mind, regardless of our expansion.
Since our company was founded decades ago, we have remained a small but committed organisation. Our price menu reflects our belief that there is no difference between standard, and premium services.
We deliver our services knowing we work for people not clients; people who want their drainage issues sorted in the most efficient, durable and affordable manner.
Drainage problem's such as a clogged drain or broken sewer pipe cause disruption to regular activities which can be frustrating and we empathise with our customers. We employ all resources within our control to restore normalcy in your home drainage system.
Working Together With Our Customers
Instead, our techniques are tailor-made to suit each specific problem, by adopting modern strategies- an initial inspection and an in-depth analysis. Should we need to excavate; we won't relent as long as it is the right solution for your drainage problem.
We may work with several influencers in our industry to deliver excellent service, but our most influential partner is you; our customer.
At Drainage Leicester, we are conscious of the important role you can play in keeping your drain flowing and we give you free advice with respect to that.
Our skilled professionals fi your drain exceptionally and also offer information on the required things to be done to ensure that your drain works longer.
Our drainage service at Drainage Leicester is already covered by a long-term guarantee, but for good measure, we avail consultancy advice.
---
Credible Service
When we come to inspect your drain, we show you what we find. This means that we can explain the problem's that we find and the best methods of fixing them. At the end of the job, we display what we have worked on.
Our billing is straightforward; we only bill for work performed. We do not bill for service before inspection, callouts or post service inspection. That is not a competitive measure. We do it because it forms a part of our guiding principles for responsible customer service.
With Drainage Leicester, we're never impatient; and we never drown you in jargon. We are ordinary people who understand your right to know what happened to your drain, why it happened, what needs to be done and what you are paying for.